Tips for Creating an Amazing Dining Room
Of all the rooms in the house, the dining room is one of the most used. Therefore, it makes perfect sense to ensure that this room looks amazing.
I have brought together a few tips with which you can design and build up a room worth eating in with your family. Don't think of these tips as rules. Instead, treat them as guidelines and build upon them to make your own designs and solutions.
The great thing is that you don't even need to have a dedicated room. You can easily use these tips for converting any space for dining in. I hope that these tips inspire your creativity to come up with your own unique dining space.
Do Some Research
Before proceeding any further, I believe that good research is the key to a successful design. Therefore, take some time simply to delve into the potential designs possible for your dining space. Pinterest is a great place to start your research. You can follow it up with websites and tools like HGTV and Houzz. You can also follow us on Pinterest.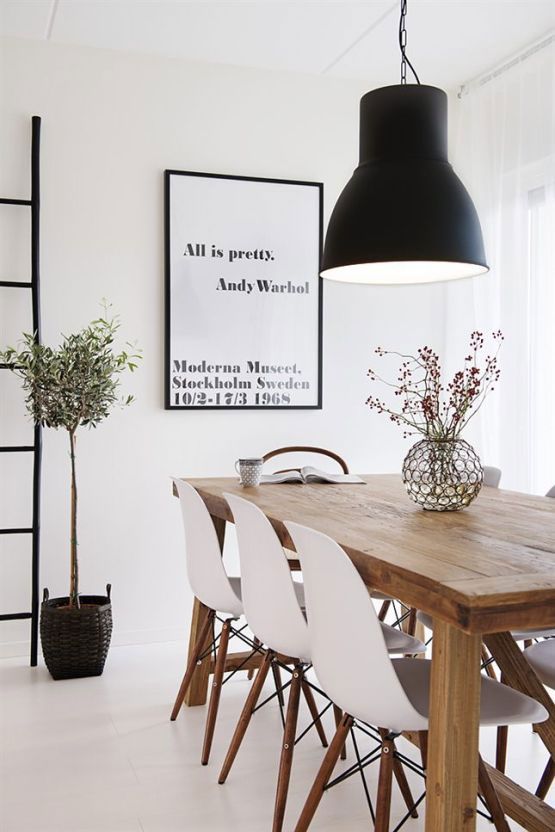 You should also determine the aspects you will require in the room. Do you want more space to store stuff? Maybe you need lots of space to maneuver in? Or, you may want the area to serve as more than just a dining area.
Place the Table
Tradition says that the dining table should be in the center. However, I believe that you still have a wonderful design if you put it to one side. It works great with rectangular tables. This tactic works well when you don't have enough space to use for dining. If space is a worry, get a table which folds into the wall.
Color It Up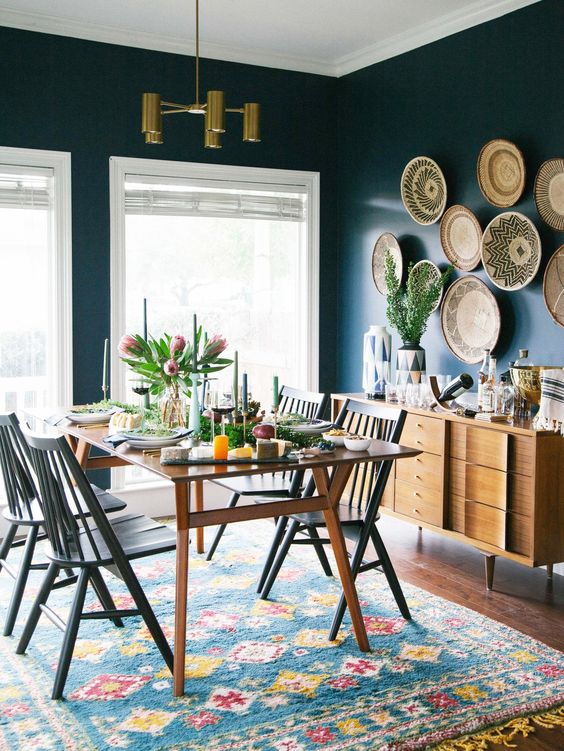 Dining rooms should be lively places so don't forget to add a dash of color. If the room is painted in neutral hues, use furniture with bold colors. For the best effect, I suggest using vibrant colors for either the dining table or the chairs. Keep the rest a bit milder. You don't even need to buy new furniture. You can easily make the transformation with a bit of paint or fabric.
If you want to make the dining space a cozy affair, go for darker hues. Wood and stone are the design elements you need for the best effect in the room. Choose cushioned chairs with muted upholstery to round it off.
Add Some Shelves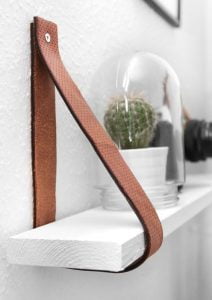 Who says that you have to use only cabinets? I feel that shelves can be a fantastic choice especially when you are trying to save some space. Paint them as per the needs of the room. For example, a wooden finish will perfectly suit the cozy dining space described above.
What about a Chandelier?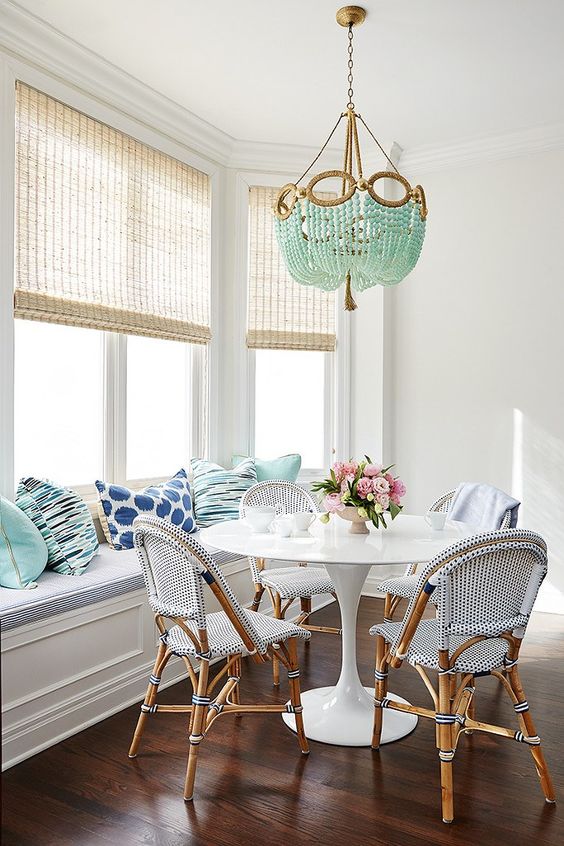 If you are planning to keep the dining table in the center, highlight it by hanging a chandelier overhead. It doesn't have to be a complicated one as long as suits the theme that you are aiming for.
There is no shortage of designs when it comes to the dining room. Keep searching and you will certainly find the one that perfectly encapsulates your idea.