These Mid-Century Pieces of Furniture Can Give Your Home A Timeless Appeal
Furniture pieces heralding from the mid-century era are incredibly popular even in today's world. The huge demand for them rests mainly one particular feature of the items. That feature is the innate ability of the pieces to be a perfect fit with all kinds of décor from modern to contemporary and even eclectic styles. These pieces of furniture might have been designed over 60 years ago. Yet, they were ahead of their time. Now, they fit flawlessly in a modern room with modern accessories and furnishings.
The good thing is that you can easily implement a mid-century feel in your office or home with just these pieces only. There is no need to start a renovation project or even spend lots of money in getting these pieces. You can easily find replicas that look exactly like the original. All you need to do is search the various mid-century modern furniture online stores that stock such furniture.
Here are some pieces you can consider for your office or home.
For A Classy Seating: The Barcelona chair
Created by Lilly Reich an, the Barcelona chair has become one of the most celebrated pieces in the furniture and interior design world. It is believed that the Roman upholstered tool and folding chair served as the inspiration for the amazing structure of this chair
Nonetheless, this chair somehow manages to look right at home in both modern and traditional room decors. You will notice how easily the Barcelona chair reproduction can improve the aesthetics of your room as soon as you place it.
The chair offers proper back support allowing you to relax properly. Place it near a coffee table and get a rug below it. You may even modify your lighting so that it focuses on the chair. This can be an excellent way to impress visiting clients who are waiting at the reception.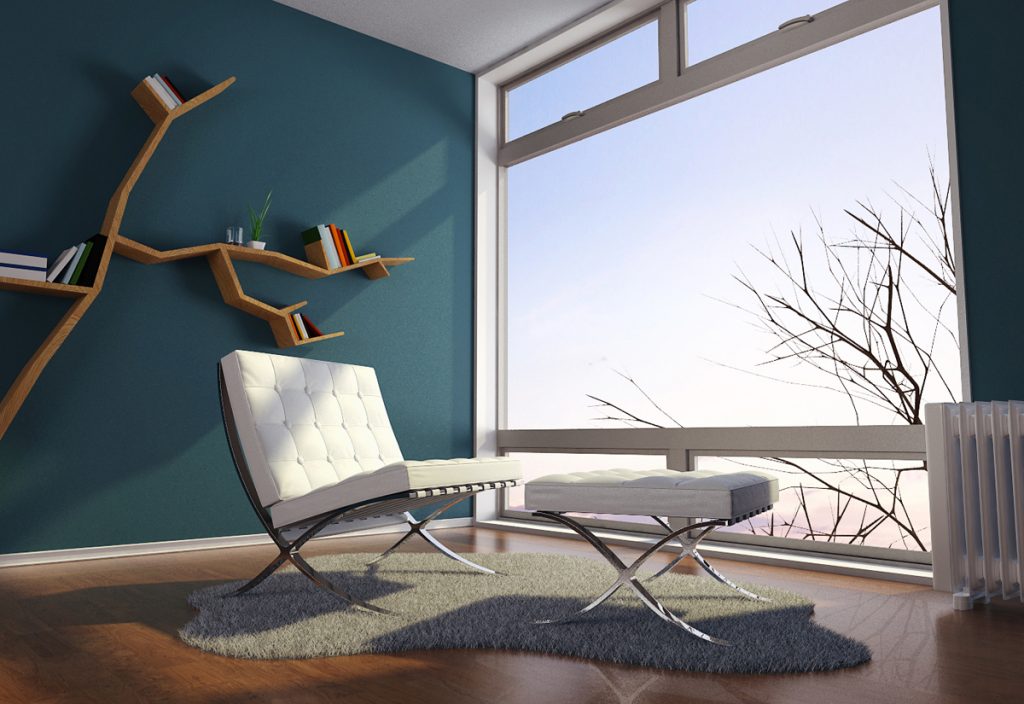 For a Dash of Elegance: The Tulip Table
Everybody who knows a bit about furniture will have heard and seen the famed Tulip Table created by none other than Eero Saarinen.  Tulip Table is an elegant mid-century piece went completely against the design trends that were in vogue then. Tables and chairs had long solid legs before the Tulip Table came along.
Tulip table has a single pedestal on which a gloriously white marble top rests. Its compact nature and simplicity allows the table to fit easily even in tight corners without breaking a sweat.
Simply add some Tulip chairs and you will end up making a strong effect on your visitors. Feel free to choose any color for the chairs. In fact, the Tulip table reproduction will go perfectly well with chairs from all eras and of all styles. You can easily find replicas of Tulip table at all online furniture stores.
As you search for these two pieces, you can also check out the lovely Noguchi coffee table and the luxurious Eames lounge chair. They can also make wonderful additions to your home by adding some character to your room décor.