– Shop Womb Chair inspired by Eero Saarinen
– Check all Eero Saarinen collection here.
Product Story of  Womb Chair:
Designed by the famed modernist, Eero Saarinen, the Womb Chair is a stunning piece of furniture. The simple and yet elegant structure highlights the comfort that you can enjoy with it. The sweeping structure features indented armrests to maximize the comfort available.
The chair features the use of movable cushions for the seat and the back. As a result, you can make use of the chair in nearly any way you want. You can lounge on it, slouch or sit upright as per your choice. No matter how you sit on it, you will experience a cozy sense of security. In fact, the coziness is due to the unique shape of the shell instead of the cushions. The unique shape of the chair lends a modern touch to your room décor apart from ensuring that you always have a comfortable spot in the room.
The womb chair is accompanied by an ottoman which gives you a place to rest your feet for the ultimate relaxation. The chair was originally constructed for Florence Knoll by Saarinen because she was tired of the uncomfortable airport lounge chairs.
About the Eero Saarinen Designer
When it comes to mid-century modern architects and designers, Eero Saarinen is considered to be among the best. His creation, the Womb Chair, has ended up becoming one of the most widely recognized examples of the modernist aesthetic in furniture design. Apart from his incredible contributions to furniture design, Saarinen is also the man behind some iconic buildings such as the TWA Terminal of the Kennedy International Airport, New York, and The Gateway Arch, St. Louis.
The Materials Used
As expected in an iconic piece, the Womb chair as well as its accompanying ottoman has been crafted from the best materials. Furnish Plus ensures that the replica is of a high quality. As per the original design, the frame has been constructed exclusively from fiberglass. The molded frame has been lined with foam for comfort. The comfort is further enhanced by the fabric which is a blend of polyester and wool. You get to choose between several exciting colors for the fabric.
The Possible Uses
The amazing level of comfort offered by the Womb Chair ensures that it can be used in a variety of places with ease. The chair suits a modern room perfectly in terms of aesthetics as well. As such, you should consider using it in your sitting room.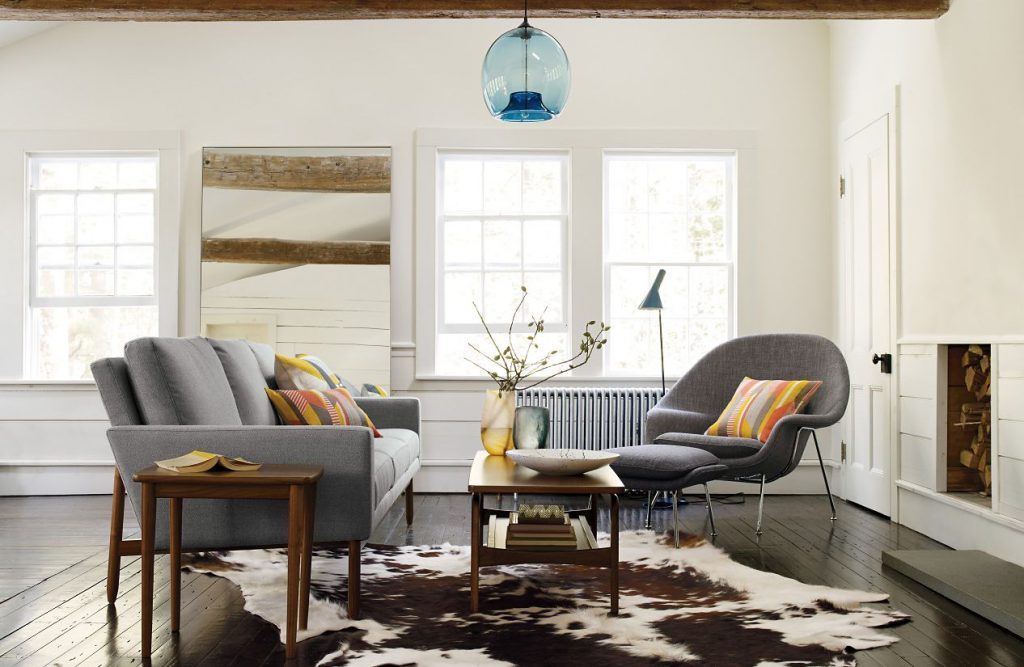 Of course, you should consider using the Womb Chair for reading purposes. After all, it can be quite enjoyable to curl up with your favorite book in this chair.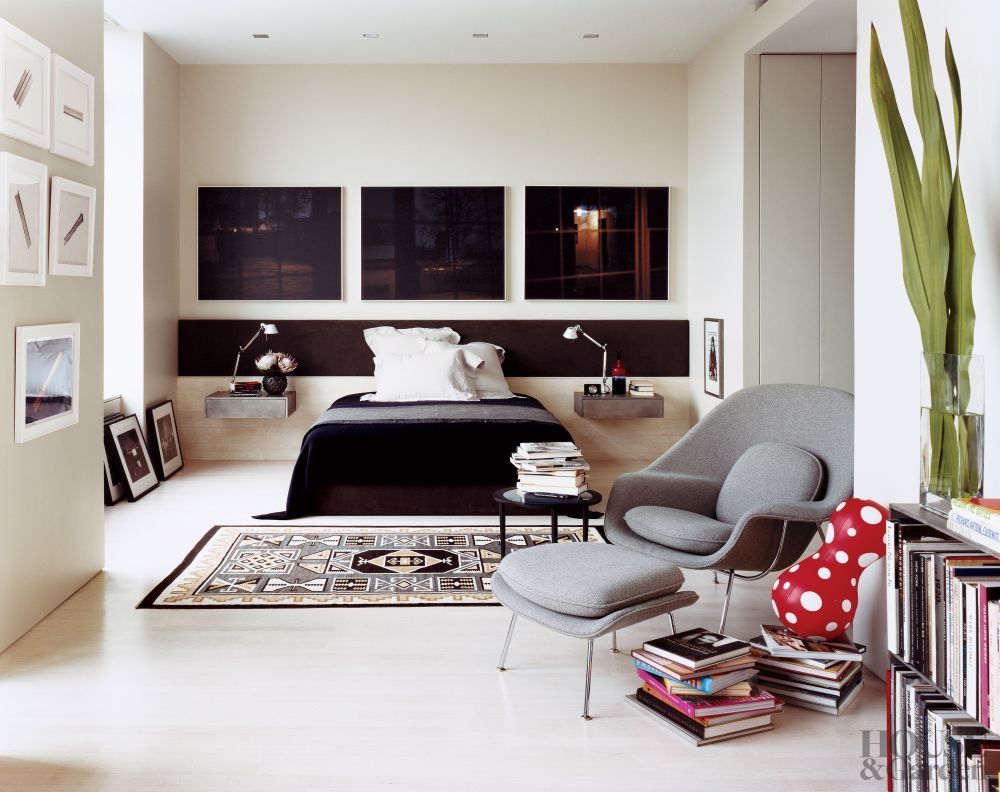 Finally, you can use the chair in the way it was intended. In other words, add it to your favorite spot to be as comfortable as possible.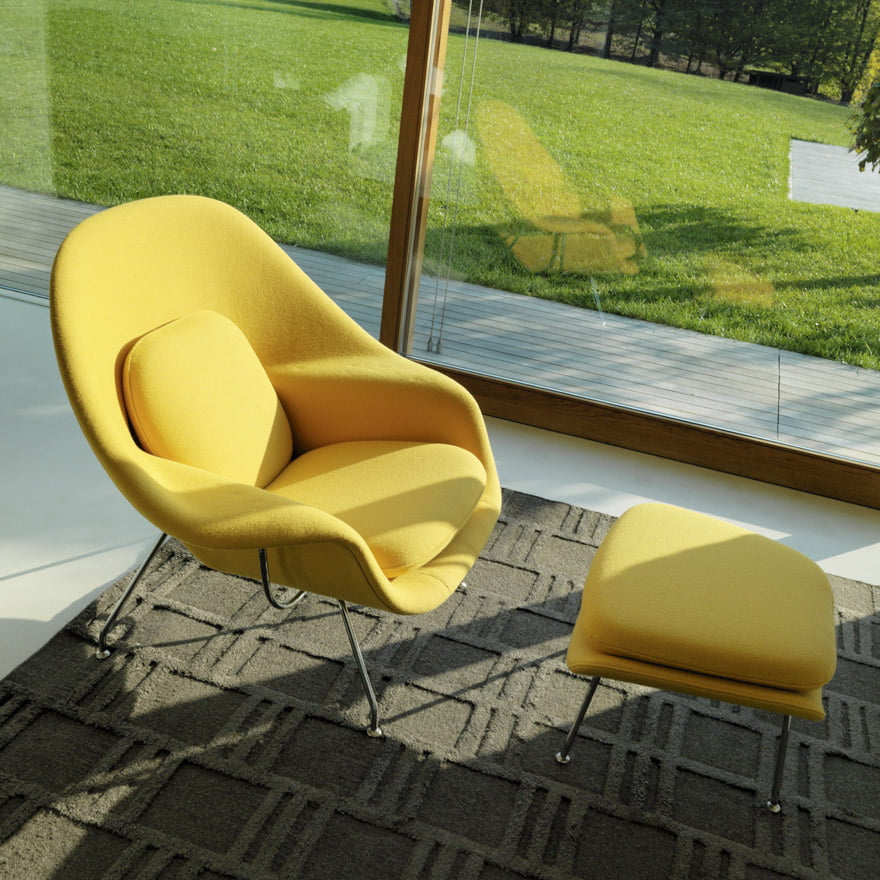 The sleek and yet cozy shape of the Womb chair gives you the ability to improve the aesthetics and the comfort of a room at the same time. As such, you should seriously consider purchasing the Womb Chair and Ottoman. You can do so through the following link: https://furnishplus.ca/product/womb-chair-ottoman-eero-saarinen/