In the 1950s, Swiss architect Pierre Jeanneret dreamed up a cane chair that the common people can use when he and his cousin Charles-Édouard Jeanneret (aka Le Corbusier) were residing in India. The outcome, the Pierre Jeanneret Floating Back Armchair more popularly known as the Chandigarh Chair, was mass-produced in the capital of Punjab and Haryana.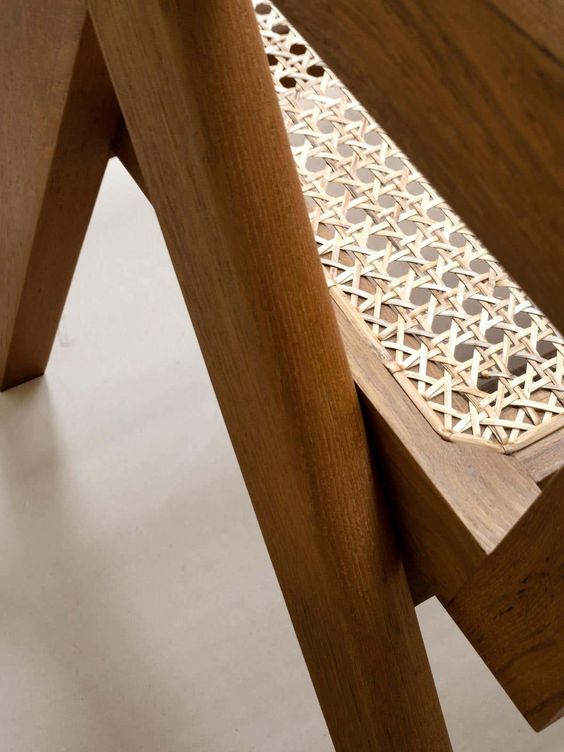 The original armchairs were robust, had v-shaped legs, and were made from teak. Seat and back are woven by local craftsmen. They were used in the administrative offices and even the High Court. Decades later, the chair stood the test of time in regards to quality. However, style-wise, people had moved on from the antiquated design, and Jeanneret's chairs were discarded, often in piles on the street across the city. Many were sold as scrap for some spare change.
One of the first people to popularize the Chandigarh designs was Axel Vervoordt and French artist Joseph Dirand. These chairs were expensively restored and brought to celebrities' homes as statement pieces.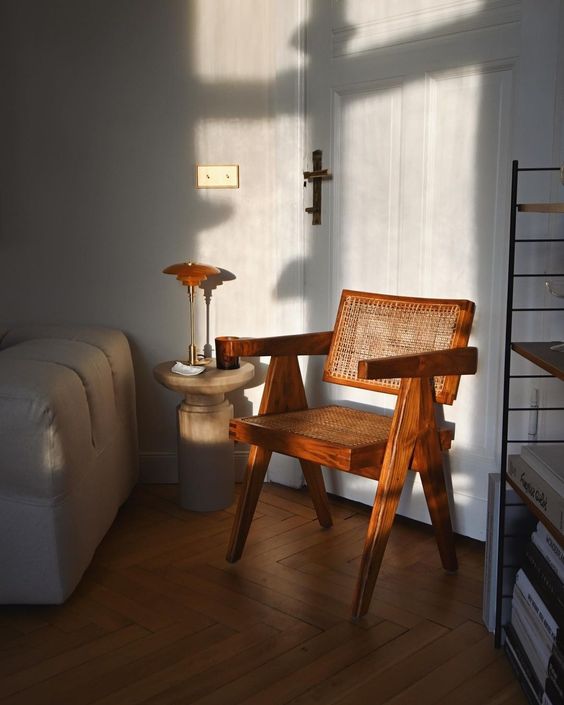 "It's so simple, so minimal, so strong… Put one in a room, and it becomes a sculpture."
– Joseph Dirand, French architect and interior designer.
As more and more are brought onto the market, both reproductions and refurbished originals, a wicker chair that was once trivial, discarded are becoming one of the most recognizable designs of Pierre Jeanneret once again.
FurnishPlus's Chandigarh Chair
Or as we call it the Pierre Jeanette Floating Back Armchair which was adjusted ever-so-slightly to fit the demands and needs of our au courant customers without compromising the original philosophy and design. Our reproduction of this cultural heritage item is made from FSC-certified ash wood that's sourced from forests responsibly, the flat back and seat is woven rattan. Cane is not only beautiful but it is also versatile, and flexible. Either natural or synthetic, it also makes you feel snug as a bug in a rug.
Featuring
Solid wood backrest without finger joints
Handwoven seat and back with amazing detailing.
Viennese woven cane backrest for durability.
Seat structured with Fine Silver Mesh for utmost durability.
Eco oil-based stain to protect against sun, wind, and dust.
Styling Inspiration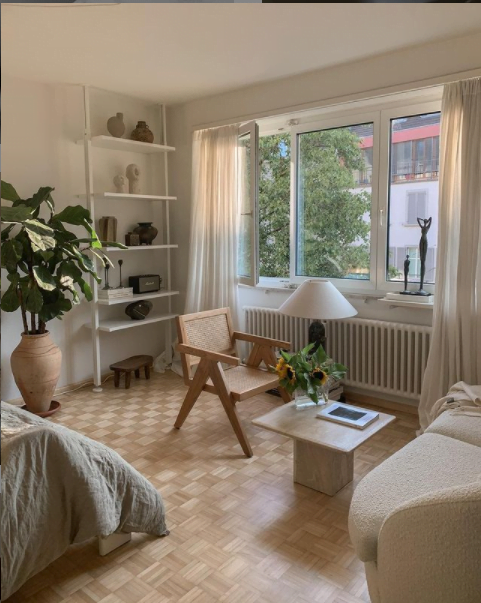 The chair brings casual elegance to the table (quite literally)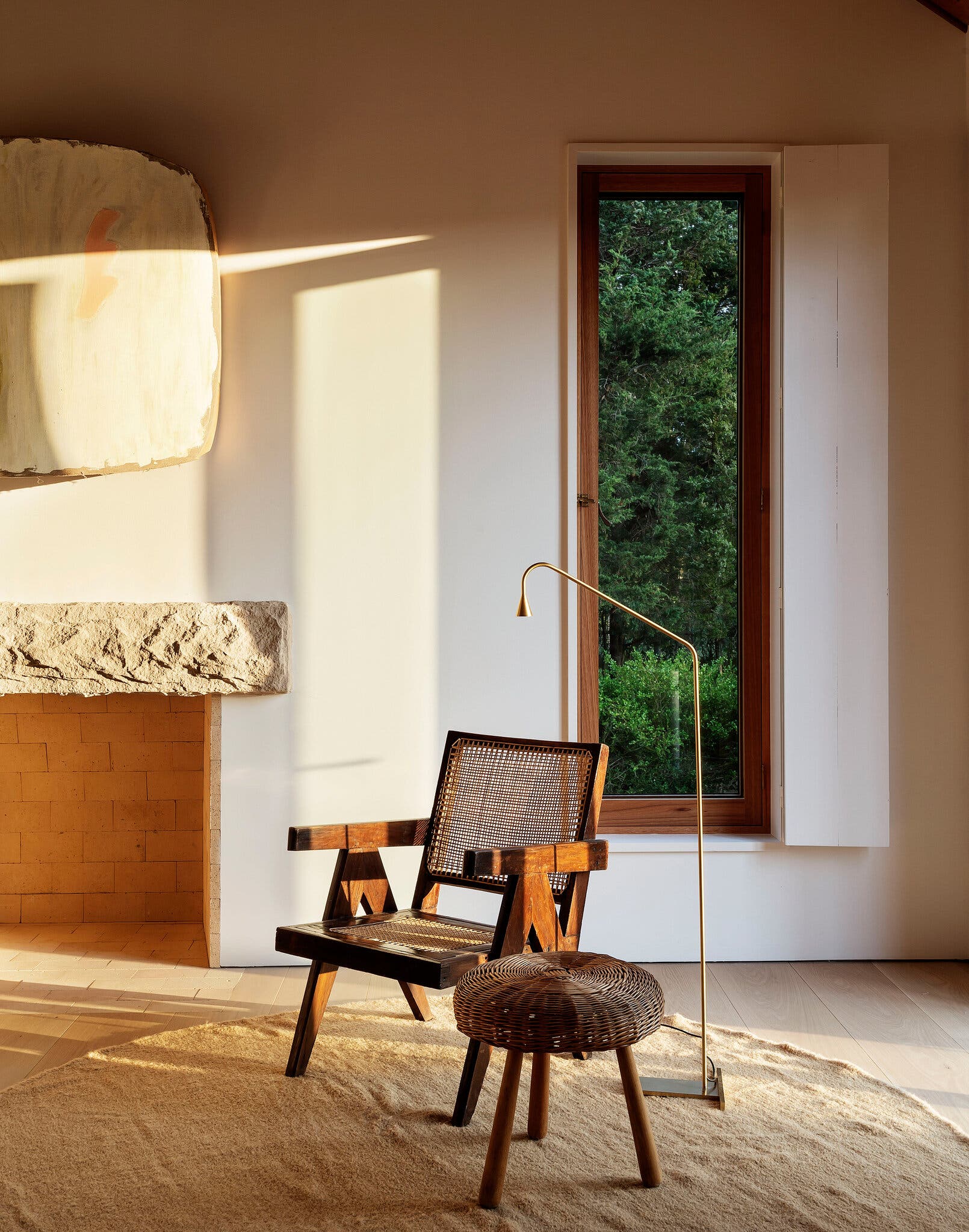 It can also offer a place to read in a corner of the bedroom.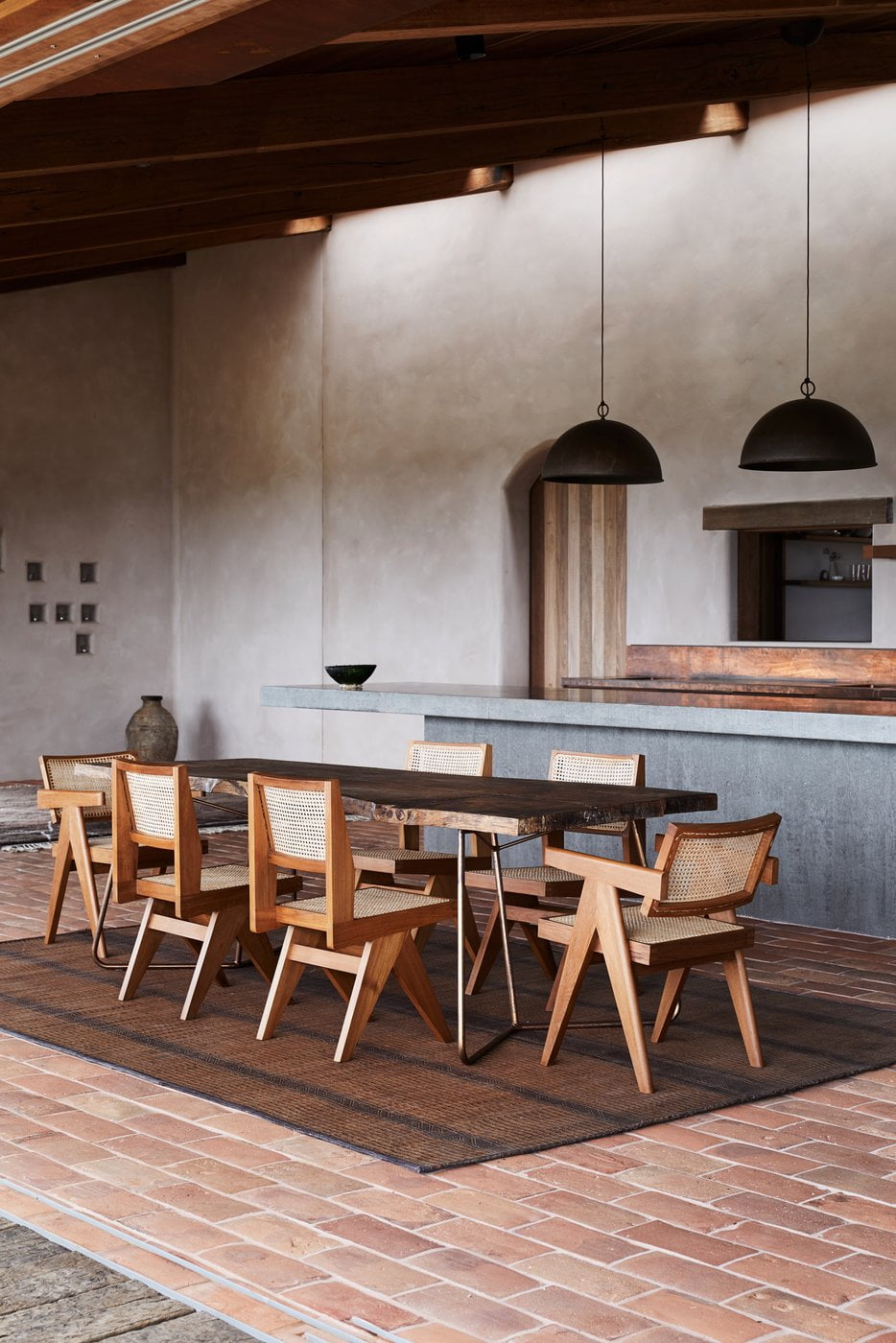 Desired by reality stars Kourtney Kardashian, she has adorned her dining room with a dozen Chandigarh chairs.
Stand the Test of Time
This chair can be named as one of the few iconic designs that stood the test of time. An original Chandigarh chair has been auctioned off for Rs92 lakh (approximately 2.6 mil CAD) in France this year. There is no doubt that it is coveted by designers, architecture, stars, and people alike. One main reason is we are getting more and more conscious about being eco-friendly and instead of buying furniture by the seasons, we opt for sustainable materials like cane and teak. When looking for an ethically made product, a staple like the Pierre Jeanette chair is a prominent choice.