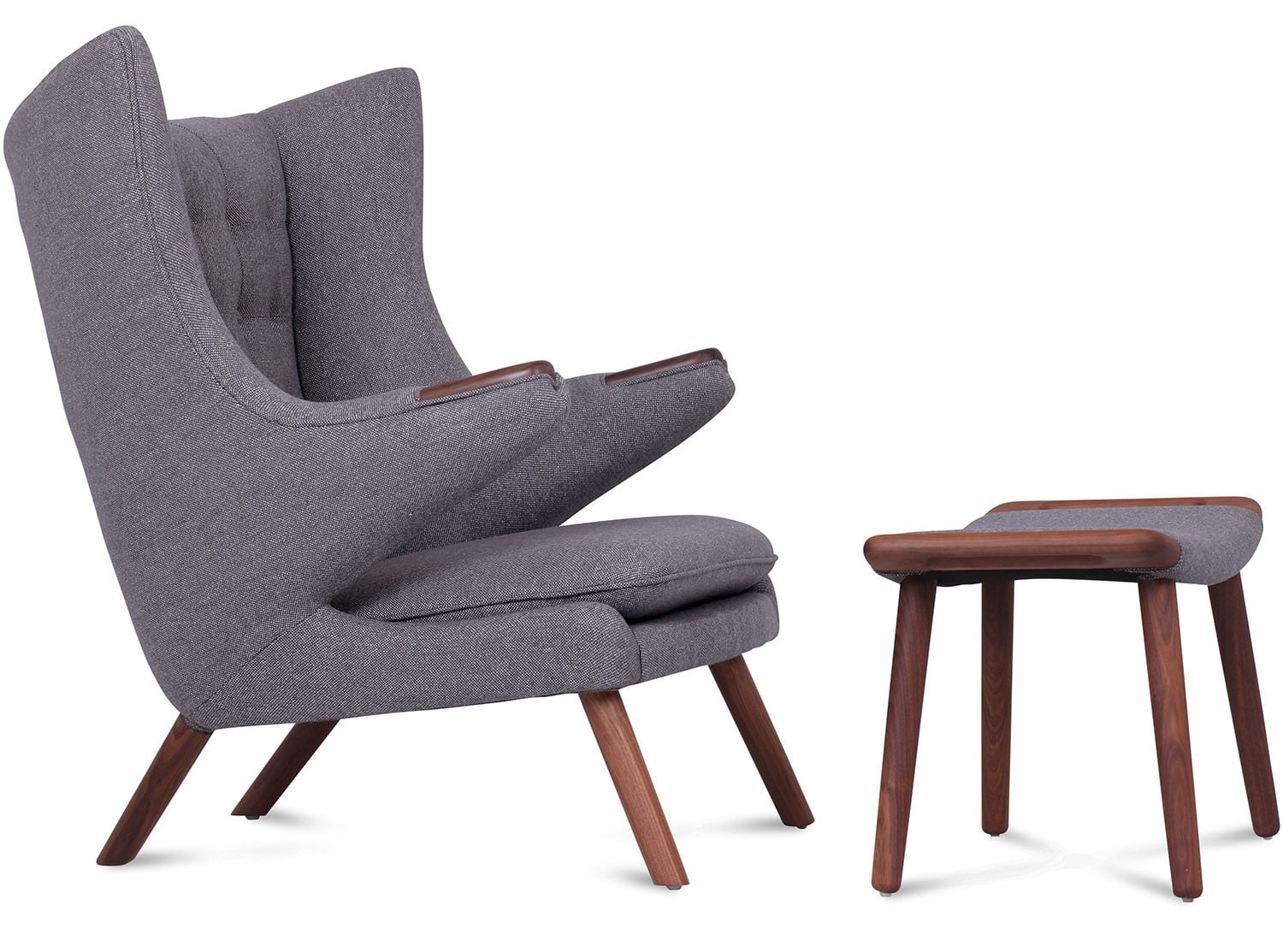 Papa Bear Chair | Hans Wegner Style
Looking at the Papa Bear Chair, one can easily identify with Hans Wegner's  mid-century modern furniture design. Quality comfort is guaranteed with this chair due the design aspect of the armrest and high back rest. The appearance is sleek and can provide that much required elegance in a room.  The agrestic simplicity of the wooden legs together with the elusive button tufts enhances the aesthetics to the chair.
The Papa Bear Chair design allows it to conform to stylish home décor as a focal point in form of centre piece or side furniture. The simplicity in design is outstanding confirming a well thought process and true inspiration of mid century modern furniture artistic and creative work.
As the name says it, the chair is designed from the inspiration of a bear hug giving it an animistic feature for those in love with the animal kingdom and nature. It is not too hard or too soft making the chair cozy and comfortable.
Another unique feature of interest is the fabric selection and high elastic foam used which makes the chair maintain its shape for a long number of years. This is achieved by maintaining strict adherence to the original design of the frame, seams, pleats and tufting plus the clean lines.
With a range of materials and colors to choose from such as fabric, top grain, anline and wood material one can customize a chair to suit home interior décor and suit design.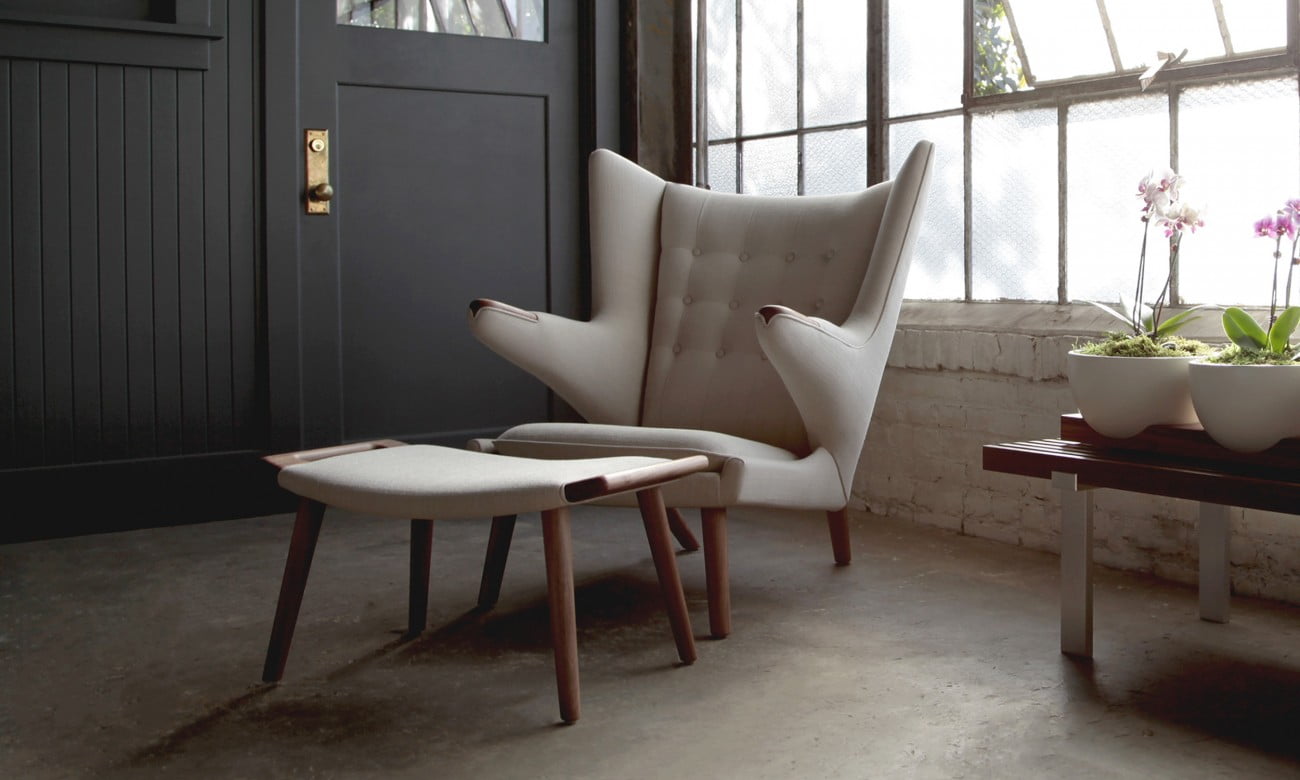 The Papa Bear Chair comes with dimensions of (WxDxH) of 37in X 39in X 46in with also a seat height of 17.32in. Other outstanding features include exceptional support from high sculpted back together with extra support provided by the armrests which also provides maximum comfort and total relaxation which can be ideal for reading or simply sitting and listening to some soft classical music.This is something readers and classic music lovers will attest to.
A modern chair with a historical substance, the Papa bear chair is truly a classic piece of mid-century modern furniture and has been standing the test of times as one of the most comfortable chairs to be developed. It will be injustice not to mention the organic feature that makes the chair more classic and acquaint to nature. Special mention should also be given to the thin tufting and back support providing the much needed comfort and coziness. The tapered wooden legs offers support and quality rest for the sitter not to forget the paw like armrest.

One of Hans Wegner's most innovative and creative mid century modern chair design, the Papa Bear Chair will always be a favorite internationally and still is. Sitting on the high elastic foam is like a dream and this ensures that the chair is designed and produced to the satisfaction of the sitter.
Ultimately, this is the exquisite chair to sit on and get inspirational thoughts or to take that much needed rest from a hard day's work. Or to sit and read a story book or the newspaper and even an interesting novel or motivational book. Whatever you do, there is total satisfaction from the Papa Bear chair with its simplicity, beauty and naturalness. An impressive piece of mid century modern furniture that deserves to be found in any surrounding that focuses on elegance and style.
*You can buy this iconic piece here.
*Ottoman available here.