The Story behind Ej5 Corona Chair:
>> You can check the Ej5 Corona Chair Details Here
The Ej5 Corona chair became an obvious hit when it was created by Poul M. Volther in 1964. The chair is light in weight. However, it has a sculptural gravity that cannot be forgotten easily. This is the combination which has been responsible for making the chair the main attraction in many different movies. It also appeared in music videos and fashion series. As a matter of fact, it must have had the most amazing career in stage among all the Erik Jorgensen's product. The success of Ej5 Corona chair is mainly because of the blend of technical warm and cool. The form of the chair refers directly to the anatomy of human beings with it ribs and spine.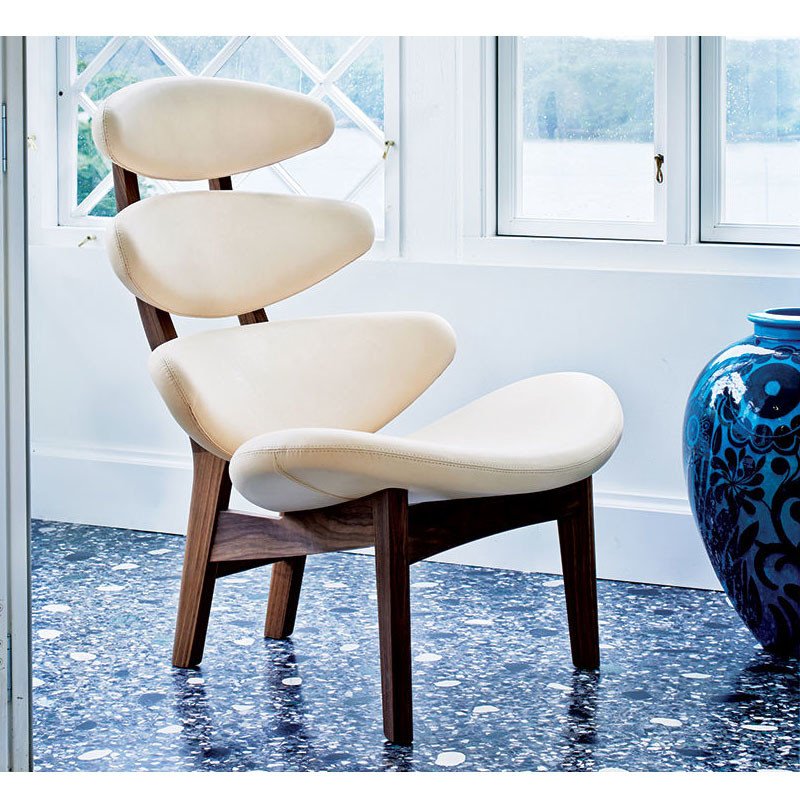 Paul M. Volther planned on creating an easy chair that has a wooden frame and this is when he created Corona. It has a natural base and is made up of natural material. In fact, it offers a natural support to your body. It has a crowned neck rest. The chair has a warm touch which is extended by the wooden frame. This compliments the seats of oval shape. This chair has been proving its value since the time of its establishment. It is now a classic icon in the world of furniture. You will hardly come across such exclusive workmanship.
About the Designer
Poul M. Volther was trained as a cabinet maker. Born in 1923, he was a robust supporter of Functionalism of the modern period. He belonged to that particular generation of architect who believed and followed Scandinavian functionalism. He was well-known teacher and a furniture designer. He taught at the Danish Design School. Thus, this served as an inspiration for several designers.
He had been quite vocal about the about faith in detail and quality rather than following the contemporary trends. He had also been acknowledged for his immense and significant understanding of construction which he had accumulated when he trained as a cabinet maker and thereafter as a student in Arts and Crafts School in Copenhagen. His craftsmanship and practical-based idea can clearly be marked from the iconic Ej5 Corona chair. His acute sense of form and also a strict requirement for quality of the furniture serve to inspire the new designers.
This curving Ej5 Corona Chair that he created was formed to hug the human body in different positions. However, it conserves the furniture material. It featured in the EU Summit 2002 at Copenhagen.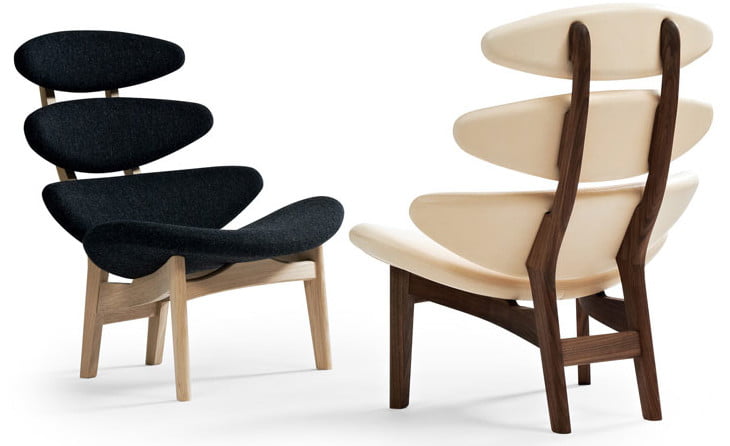 Features of Ej5 Corona Chair 
The Corona is an upholstered chair that is made of fabric or leather. It is composed of molded foam. The legs of the chair have been constructed out of walnut or oak. It has solid color leather with a natural grain giving it an elegant look.
The classic looking chair can enhance the look of your office.
It will make your clients comfortable even when they are dealing with a serious meeting.
You can include it in your home décor and lighten up the mood of your guests.
In fact, you can make it a part of a lounge area, too.
The Ej5 Corona Chair is available in many colors. Thus, if you color you want so that it goes with the design, décor, and color of the specific room. It will elevate the look of the room and make look classy. Ej5 Corona Chair comfy and stunning looking chair can be availed from  https://furnishplus.ca/product/ej5-corona-chair-poul-volther-style/. This awesome chair is sure to give a new look to your room and make you feel more confident about the décor when you have guests or clients coming over.
>> You can check the Ej5 Corona Chair Details Here