– Shop Noguchi Coffee Table Click Here
Designed by Isamu Noguchi, the famed sculptor, the Noguchi Table achieves the perfect balance between functionality and art. The table's sleek frame creates an elegant look which can be used in any room to uplift its aesthetic appeal.  At the same time, it can be used exactly for the purpose it was created which is being an excellent coffee table.
The distinctive profile of the table was achieved by connecting a freeform glass top with a curved wooden base. The result is a table that is simply stunning but is still practical enough to be used with ease. At the same time, the table is durable and sturdy enough to be used for years. This perfect blend of elegant form and dependable function has allowed the table to be the right complement to modern offices and homes.
The most fascinating aspect of the Noguchi table Table is that it reveals everything and conceals nothing about the nature of simplicity. Two pieces of solid wood are taken and shaped to a high degree of smoothness and elegance. Interlocked, they form a tripod and that is used for supporting a thick glass tabletop.
About the Designer Isamu Noguchi
Isamu Noguchi was a prominent artist with an American-Japanese heritage. He built up his reputation with his fascinating sculpture as well as public works. He was one of the popular landscape architects and artists of his period. Later in his career, Noguchi entered the realm of interior designs. The Noguchi Table is one of his most famous furniture designs and it is still popular today.
Product Features
The Noguchi Coffee Table is the perfect example of simplicity in design. There are only three pieces in this amazing table. There are two wood pieces which can interlock to form the base. The other piece is the glass top. At Furnish Plus, you are provided with a tempered glass top that is highly durable but still elegant. At the same time, you get choices for the wood pieces. You can choose from natural wood finish, dark walnut finish and black finish. The pieces will be constructed from 100% Teak hardwood or 100% Ash wood.
Using the Noguchi Table
A coffee table is mainly used as a place to keep beverages and books among other things. However, you do have the freedom to choose where you place it. The sitting room, of course, makes the perfect place to use the Noguchi Table.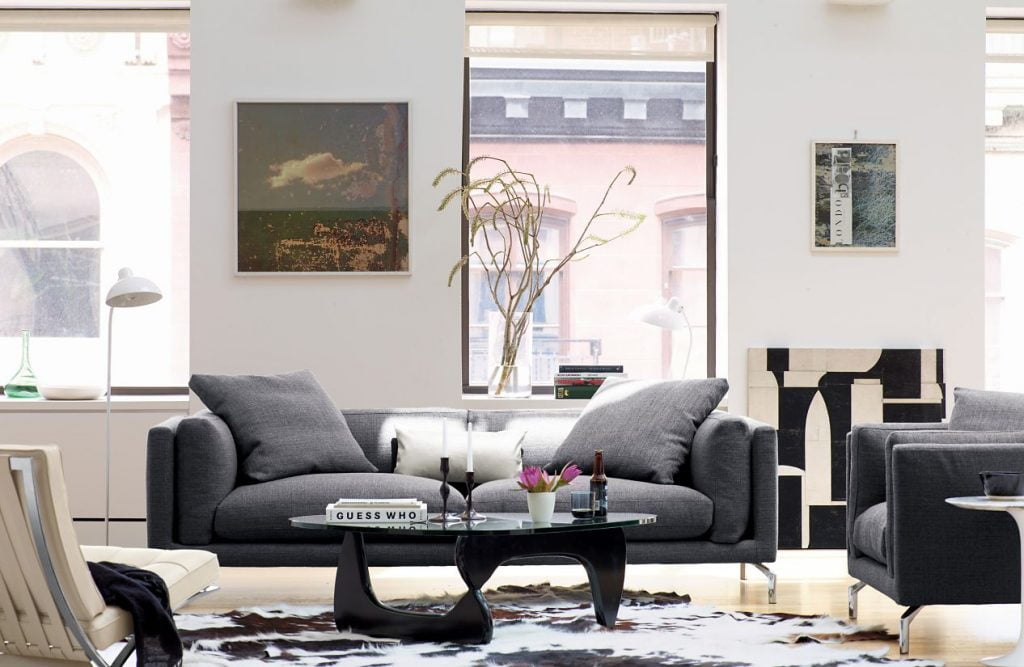 However, it is flexible enough to be effective when used in a lounge setting. As such, you should consider adding the Noguchi Table there. Using Barcelona Chair  beside of the Noguchi table is an amazing combination. They are super easy to match and complete each other.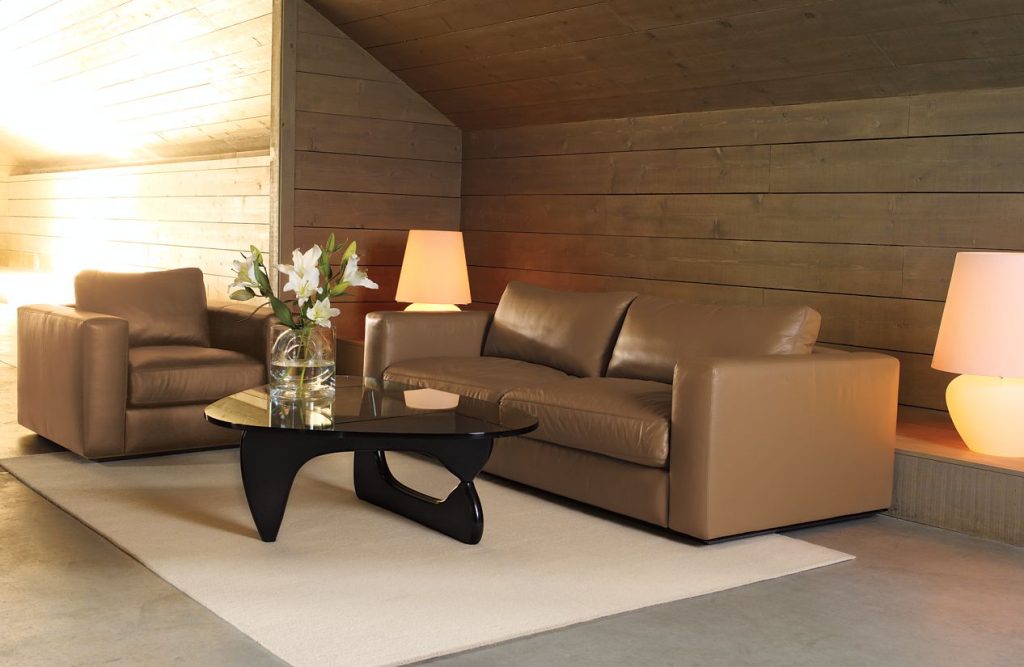 Finally, there is the business place. While it might not be suitable for an office, the Noguchi Table can be suitable in an informal seating place.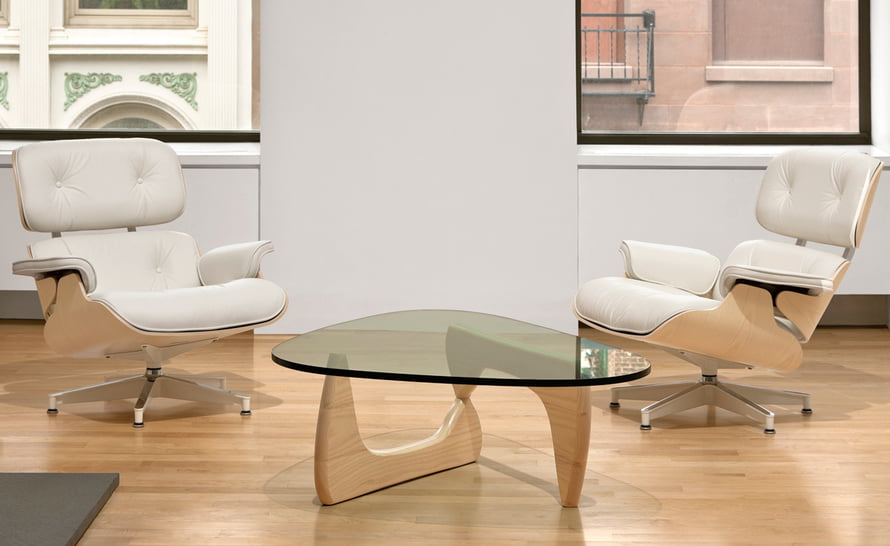 – In picture there is Noguchi table in Oak fisnish with a lounger in White Aniline leather and Oak finish.  Shop FPlus lounger chair (White Aniline leather with Oak tenner)
With such excellent features in store, the Noguchi Coffee table Table is certain to be an asset to any home or office. Its remarkable degree of simplicity is fascinating and lends a certain degree of elegance to any room it is placed it. Therefore, seriously consider getting one for yourself. You can get the Noguchi Table by clicking on this link: https://furnishplus.ca/product/noguchi-coffee-table-isamu-noguchi/