Story about the Borge Mogensen Sofa:
Select your Borge Mogensen Sofa leather colour today. Click here
Borge Mogensen sofa has three seats. This is a familiar design to those who have an admiration for the designs of the Scandinavian mid-century. It might not be high on the list of mid-century collectors, yet it is an embodiment of the Danish design of that particular period.
It has been designed by Borge Mogensen for Fredericia A/S. Nonetheless, it soon turned out to be an increasingly popular piece which you will still come across in inside embassies. This design has become a standard design for all sofas. It provides an incredibly comfortable seating. This is because of its use of down cushioning. The quality of this piece of furniture cannot be taken into discussion as it is handcrafted with some of the exclusive and finest materials that are available in the world.
About the Designer:
Borge Mogensen was a Danish furniture designer. He is considered to be one of the most important among a group of furniture designer who has exhibited the concept of Danish Modern that is popular throughout the world. He began as a cabinetmaker and thereafter trained as a furniture designer to become an architect. He studied furniture designing in Danish School of Art and Craft from the year 1938 to 1942 in Copenhagen. Eh trained as an architect in Royal Danish Academy of Fine Arts and graduated in 1942.
The designs of his furniture strongly represent his traditional craftsman and training. The designs have been greatly appreciated by the people who did not yet interest in modernism and the changes that had been brought about by it on the decorative and furniture. In 1949 his chair was critically acclaimed as a model for future chair. It had a slightly sloping and curved backrest having a dewdrop shape and a cut along the spine.
The analytic method of Borge Mogensen can be observed in the BoligensByggeskabe project. It is here that he learnt to measure the standard size of common elements and the average space owned by people. By taking this into account, he created built-in storage for homes in order to avoid building extra storage. Again, his shelving series have been designed to cater to all demand for storage. He has also applied this technique to all his highly practical furniture.
Several of his successful designs reflect his talent but none more than this stunning sofa. This sofa is large and elegant.
Features of a Borge Mogensen Sofa by FurnishPlus:
The Borge Mogensen Sofa is composed of premium leather for upholding high-quality design from every aspect. The back cushions and seats are filled with medium density foams. This offers a spacious and comfortable seating.
The simple look of sofa enables it to blend in with any interior.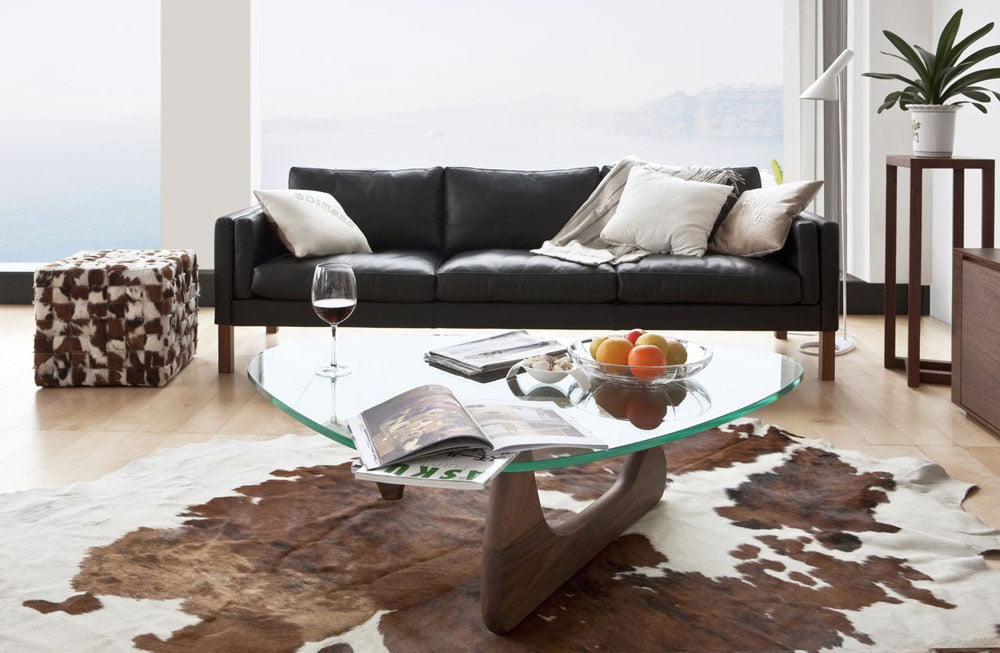 Install it in the living and see how it enhances the look of area.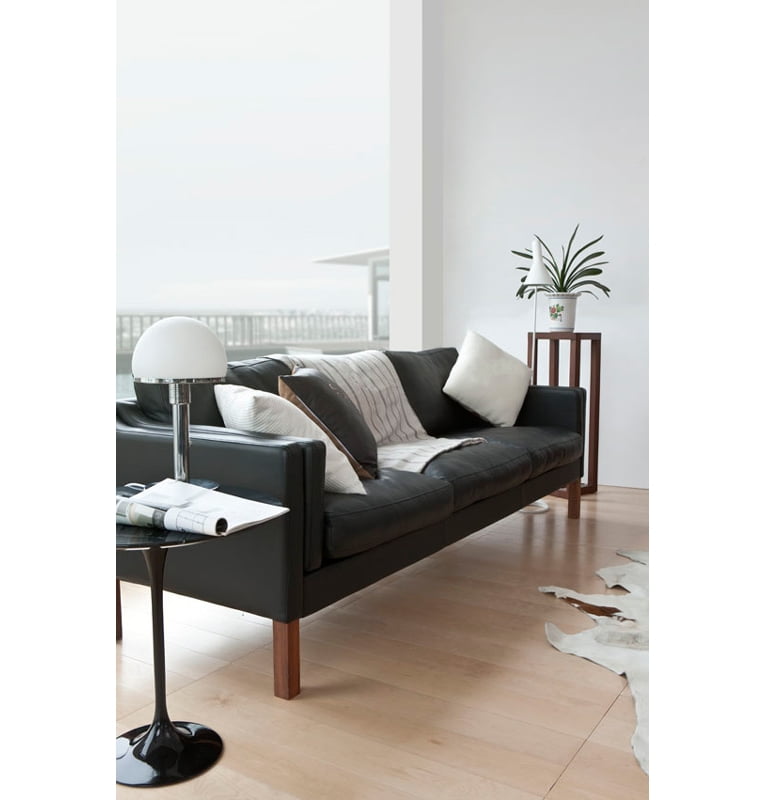 You can also use it as a sitting space in a waiting lounge.
This piece of furniture has a masculine aesthetic. However, it has a lightness which makes it appear lightweight from a distance. It builds up a strong presence in the room and becomes integral to the room that it graces. This timeless classic offers a super comfortable leg rest. When your guests sit on them, they will be able to relax and sit comfortably.
To select your leather type please check the link below: